MOMMY'S LINKS
Launched in 2002, after pregnancy loss, infertility, and the birth of my oldest child, Mommy's Links was created as a mothers' resource site.  Since that time, I have published a variety of books, got involved in social networking, became a Marriage and Family Therapist, and grew my blogging skills.  Relaunched in 2010, Mommy's Links is a collection of blogs for New York Metro Moms BY moms, FOR moms. As motherhood is the most rewarding and wonderful job in the world, it can also have its challenges.  We all need a place to go to be ourselves, get and give advice, share stories, make friends, vent, and find a little time in our hectic day for US.  We are sure you can find that with one or more of the Mommy's Links' Blogs.  Sit back, relax, and enjoy YOUR time!
WE ARE PR FRIENDLY!  Email advertising@mommyslinks.com
MOMMY'S LINKS OWNER AND ADMINISTRATOR
Jennifer Nevadomski a wife and a mom of four.  She holds a Master of Science degree in Counseling with an advanced certificate in Marriage and Family Therapy.  A former therapist / social worker for a NYC foster care agency, Jennifer became a stay-at-home mom after the birth of her twins in 2008.  Having ran a mother's website and group for moms of Bronx babies since 2002, Jennifer was invited to participate as a discussion leader, then later promoted to City Ambassador/Community Correspondent for NYC MomsLikeMe in late 2008.  As blogger for Parent's Choice Infant and Toddler formula and foods's Naptime Stories, Jennifer became more and more involved in the world of social media and networking for moms.
Loving every moment of being a work-at-home-mom, she finally decided to take it one step further by helping other moms start, run and grow their own blogs, and started the Mommy's Links' Blog Network.  Jennifer is thrilled to be able to offer NY Metro area moms a nice variety of blog content from AMAZING NY Metro Bloggers.  She is honored to be your administrator on Mommy's Links.
Jennnifer's philosophy:
As a wife and mom of four with a background in Family Counseling, one thing I have learned is that while motherhood is THE most wonderful job in the world, it can also be very challenging.  We spend so much time helping everyone else, and our list of roles and responsibilities is endless.  It is often not easy to share our challenges with our friends and family, as everyone thinks we are "SuperMoms".  And even the best of husbands and life partners cannot possibly understand the true meaning of "A Mother's work is NEVER done"!  Mommy's Links was created to help local moms connect with other moms and help with the challenges.  We are all in this together, and when Mommy is happy, everyone is happy!  GOOD LUCK!
---
Jennifer's Affiliations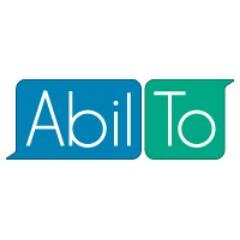 Visit Mom Bloggers Club: Connect With Over 14,000 Mom Bloggers

The free Blog PR Wire for bloggers! Join today!"
---
Visit Giveaway Blogs

---
Mommy's Links is a division of Nevaland, Inc.